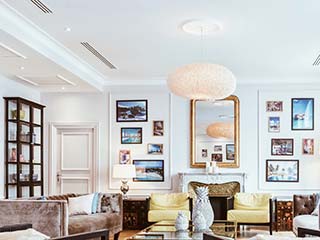 Our Company Is Happy To Help
Air Duct Cleaning Vista came to be years ago with the purpose of doing our best for our customers when it comes to air duct cleaning services. We want to assist in making your home safer and lower your energy costs at an affordable price. Being known as one of the best in California is a testimony to the fact we go above and beyond to work with homeowners and businesses in the area to provide them with service they can count on.
Fast And Thorough Work
Another benefit to hiring professionals who have been honing their skills for this long is that you get a job that's done quickly, but never at the expense of the quality. Using only the finest tools available, we'll dislodge all of the dust and other materials in your duct before using a high-powered vacuum to suck it all up. You won't have to worry about cross-contamination into your home's air in the process, and we'll safely dispose of everything so you're left with clear ducts and better air.
Air Duct Cleaning And More
Aside from getting your air ducts cleaned for the sake of the air quality in your home, as well as lowering your energy bill, there are other services that we provide that can help as well! Dryer duct and vent cleaning will also help when it comes to wasted energy, as well as taking care of the fire hazard of lint build-up. For businesses, we can take care of the kitchen exhaust hoods, which also present a fire risk if left untended to. We also offer air quality testing for both homes and businesses.
Need maintenance instead
That's no problem! Our experts can easily provide this, or help you troubleshoot to determine what the issue is. If repairs or part replacements are needed, we can handle it for you.
Don't Wait Any Longer!
Over 10 Years of Experience
100% Satisfaction Guaranteed