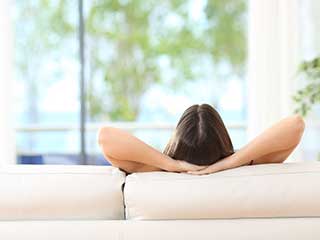 Why Should You Concern Yourself?
There are plenty of things you have to worry about to do with your home as it is, could the air in it really be any worse than the smog outside? Unfortunately, it could be if you aren't careful. Should you find that you're experiencing harsh allergy symptoms even while you're indoors like itchy, watery eyes and a runny nose, or notice that the elderly or children seem to have some troubles with breathing, it may be because of poor air quality. Even healthy individuals may find themselves more run down than they used to be, but it's particularly a concern for anyone with breathing troubles already like asthma.
What Are Common Contaminates?
There could be many things causing a lower air quality, from dust to pet dander, especially if it's left to accumulate over time in the air ducts and continually be dispersed through the home. Smoking is a huge factor, unsurprisingly, but it also has a lasting effect on the air long after the initial cigarette or otherwise. Dust and dirt in general drawn in by the ducts while sucking in air and trapped inside it pollute the air as it passes through, as can any insects and their waste that find their way inside. Rodents are even more concerning in that their waste can carry diseases.
Affordable And Reliable Services
We'll be out before you know it to help you get to the bottom of what's harming your home's air with an air quality test. It not only tells you how good or poor it is, but specifically what is detracting from it, such as pests or smoke. That way, you know what your focus should be. Professional cleaning is a necessary step to clearing out dirt and debris that's contaminating the air, and we offer sanitation services as well. Count on our experts at Air Duct Cleaning Vista to make sure your ducts at home or at your business are pristine clean by the end of the day!
We do so much more!
Professional Dryer Vent Cleaning
Kitchen Exhaust Hood Cleaning